Self-respect.
A common issue among most people.
All day I have been hearing about people who need to stand up for themselves. Girls and Boys! But for this blog, I would like to focus on the women since I am one. Many women have self-respect/self-esteem problems. Some symptoms of this are:
1. Being with a man who treats them horribly
:
Abuse or not, no one deserves to be treated as a piece of poo! A woman in this type of relationship normally only stays with the man because they feel they have no other option. This may be for financial reasons, fulfilling an insecurity in the love or self-image area, status..etc. A woman with self-respect would rather doing anything to provide for herself than depend on someone who constantly makes them miserable. They also do not take the first thing that walks their way. (They have standards and don't cheat on men or help men cheat.)
2.
They are trashy:
That's right girls, the way you see yourself inwardly shows on the outside as well. This is about women who don't take care of themselves. Dressing as to call attention to one's self ("Whorish"), having a sailor's mouth (cussing all the time), and not speaking with intelligence and tact all have the same affect on the general public of declaring that you are indeed, "trashy." When you don't have enough love and respect to take care of your own self than neither will anyone else!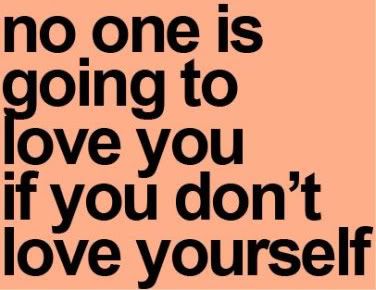 3.
A constant party-girl
:
It may look good be fun now, but a woman ages, partying should
become less frequent. Most men who are quality want to settle down one day and they want a woman who can help them achieve that. If all a woman does is party, she will be looked at as someone they cannot take seriously and who is missing their maturity level to go along with their older age. Men may think a party-girl doesn't even take her own life seriously, let along a relationship or their life seriously. That's trash quality--not something to make a family with.
4. They don't demand respect:
Respect should be demanded from the way you talk to the way you walk. When it's not a requirement, then respect is not given. (If you have read my other blogs, you will understand it. If not, try the blog that talks about the difference between a goddess and a doormat.)
Those are just a few key things that can point out a trashy woman. Girls who take care of themselves
"wear self-respect from head to toe."
It is the best possible garment that a girl could adorn herself with.
In the end, it is also the most attractive one too. Bottom line:
If you don't respect yourself, then he won't respect you either!
My friend Marie and I baked Muffins today! We are trying to eat healthier and so we tried ones that are made with a whole mess of fruit and whole wheat flour! Definitely give it a shot! Here is the recipe:
This does require orange juice!
please be aware!
Very Berry Orange-Oat Muffins
Serves: 12
Prep Time: 15 minutes
Cook Time: 15 minutes
Nutrition Score per serving:
(1 muffin) 180 calories, 30 g carbs (67%), 5 g fat (25%), 1 g fiber, .5 g saturated fat
Ingredients
| | |
| --- | --- |
| 1/2 cup | rolled oats |
| 1/2 cup | lowfat buttermilk |
| 1 1/2 cups | whole-wheat flour |
| 1 tsp | baking powder |
| 1/2 tsp | baking soda |
| 1/2 tsp | ground cinnamon |
| 1/4 tsp | salt |
| 1 | medium orange |
| 1/2 cup | granulated sugar |
| 1/4 cup | canola oil |
| 1 | whole egg |
| 1 cup | blueberries (fresh or frozen) |
| 1/2 cup | dried cranberries |
| | Cooking spray |
Directions
Preheat oven to 400° F. Lightly coat 12 muffin cups with cooking spray. Stir together oats and buttermilk in a small bowl and set aside for 5 minutes.
Whisk flour, baking powder, baking soda, cinnamon, and salt together in a medium bowl. Grate rind from orange and add to a large bowl. Squeeze 1/2 cup of orange juice and add it to the rind. Whisk in sugar, oil, and egg until mixture is smooth. Blend in oatmeal mixture, followed by the flour mixture. Stir until ingredients are combined, then gently fold in berries.
Spoon batter into prepared muffin tins and bake for 15 minutes, or until a toothpick inserted into the center of the muffin comes out clean.